Split Vision is a synth group formed in 1985 in Sweden. The original band consisted of 4 young high school boys, who were influenced by groups such as Depeche Mode, Yazoo, Erasure and Pet Shop Boys.
The band's music can be described as melodic and danceable synthpop.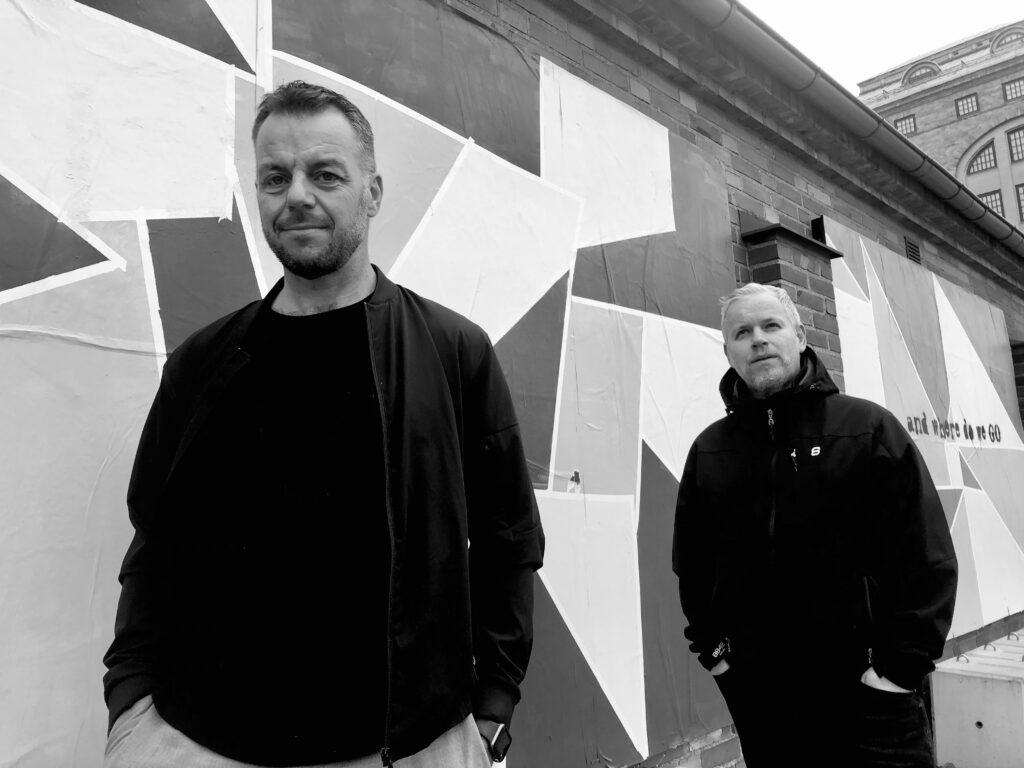 Split Vision tour dates
During the late 80's, Split Vision made several live appearances at discoteques in North Eastern Skåne in Sweden. They also participated in some radio programs and talent competitions.
In 1988, the single 'How will I ever' was released on Platinum Records. After some intense years in the late 80's, the group split up.
In the spring of 2019, two of the original members, Dan Hansson and Henric Palmqvist, decided to revitalize Split Vision. The goal was to write new material with a clear connection to the musical roots in the 80's. The result was the album 'Among the Stars', which was released on October 1st, 2020. The album is thematically structured with lyrics and soundscapes that refer to the cosmos. With this album Split Vision wanted to convey the feeling of the 80's and give the listeners a retro experience.
"We want to take the audience on a journey back to carefully carved arpeggios, that smell of Moog and Yamaha DX-7. We have tried to create an album with an atmosphere consisting of strong melodies performed by a distinct lead and backed by a contemporary vocoder. The goal has been, as far as possible, to recreate the sound we loved at the beginning of our electronic music career – and we believe, we have succeeded. We now hope to reach an audience, that just like us, still have a feeling for 'oldschool' synthpop and who can appreciate our music. But of course, new listeners are also welcome to share our universe".
Article in Swedish Music Magazine, Zero Magazine :
https://zeromagazine.nu/2020/11/09/split-vision-among-the-stars/
Follow Split Vision here:
FaceBook: https://www.facebook.com/SplitVisionSynthMusic
Instagram: https://www.instagram.com/split_vision_synth_music/
Twitter: https://twitter.com/SplitVisions
Listen to Split Vision on Spotify: