Cold Connection is a swedish synthpop act belonging in the top of the world-renowned Swedish synthpop league, defined by bands like Elegant Machinery, Covenant, Machinista, S.P.O.C.K, and Vogon Poetry. The band has also deep roots into Sweden's esteemed synth based pop legacy, where bands like Ace of Base, Robyn, Army of Lovers and many more have been ruling the charts all over the world since the 90's.
Cold Connection tour dates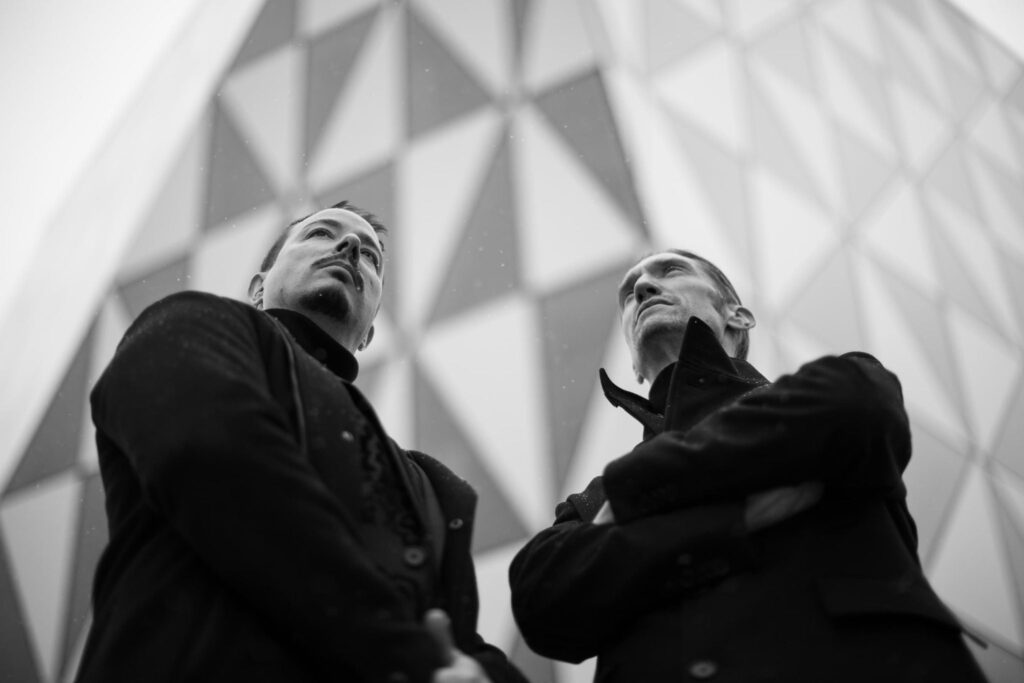 Town And Towers Records will release Cold Connection's debut album "Seconds of Solitude" on all major digital platforms on October 15th. The album is a true masterpiece within the classic old school synth scene, with a blend of atmospheric, bouncy and melancholic synthpop. Influenced by acts such as Depeche Mode, Camouflage, Erasure, Kraftwerk, Rational Youth and Elegant Machinery. Each song has its own story to tell.
The album release will be followed with some single and remix releases from the album, done by great remixers such as People Theatre, Patrick Kambo, ill Humans (Arvid Arays) and Kim Lunner. And we also might have something brand new coming up from Cold Connection
Even though the debut album "Seconds of Solitude" is the first album from Cold Connection, music and stage performance is not new to the band. Cold Connection's composer Pontus Olsson formed the succesfull band Dual Density together with his friend Jonas Lindelof and the female singer Tessa. The band was signed to a German label. Cold Connection's singer and lyricist, Daniel, has been involved in various glamorous shows and dance acts. Pontus and Jonas have also been making music together on various projetcs on and off over the years.
After some time away from the music Jonas and Pontus were missing the synth-scene and hence Cold Connection was founded in 2011 with the mutual friend Daniel as the bands vocalist, although singing was a new experience to him.
Today, Cold Connection consists of the band members Daniel Billqvist (lyrics and vocals) and Pontus Olsson (synthesizer and programming). Jonas Lindelöf is still active and a well known producer, and he also successfully creates and releases up-tempo electronic trance music.
The cover art for the album "Seconds of Solitude" is originally a painted heart, made by Daniel's son, although Daniel is a very talented illustrator and drawing artist himself.
For synth nerds it might be worth to mention, that Pontus used the following synthesizers creating the compositions: DSI Prophet-08, DSI PRO-2, Korg Polysix, Korg MS-20, Moog Voyager, Yamaha DX-7, Waldorf XTK. All Cold Connection's recordings are made in Pontus home studio and the mastering is made by Rickhard Blomqvist (from the highly well know synth bands Machinista and Vision Talk).
Follow Cold Connection on:
Facebook: https://www.facebook.com/ColdConnection
Instagram: https://www.instagram.com/cold_connection
Twitter: https://twitter.com/connection_cold

Listen to Cold Connection here: