enter.me is synthpop with soul. Music that has an intention, meaning, and significance.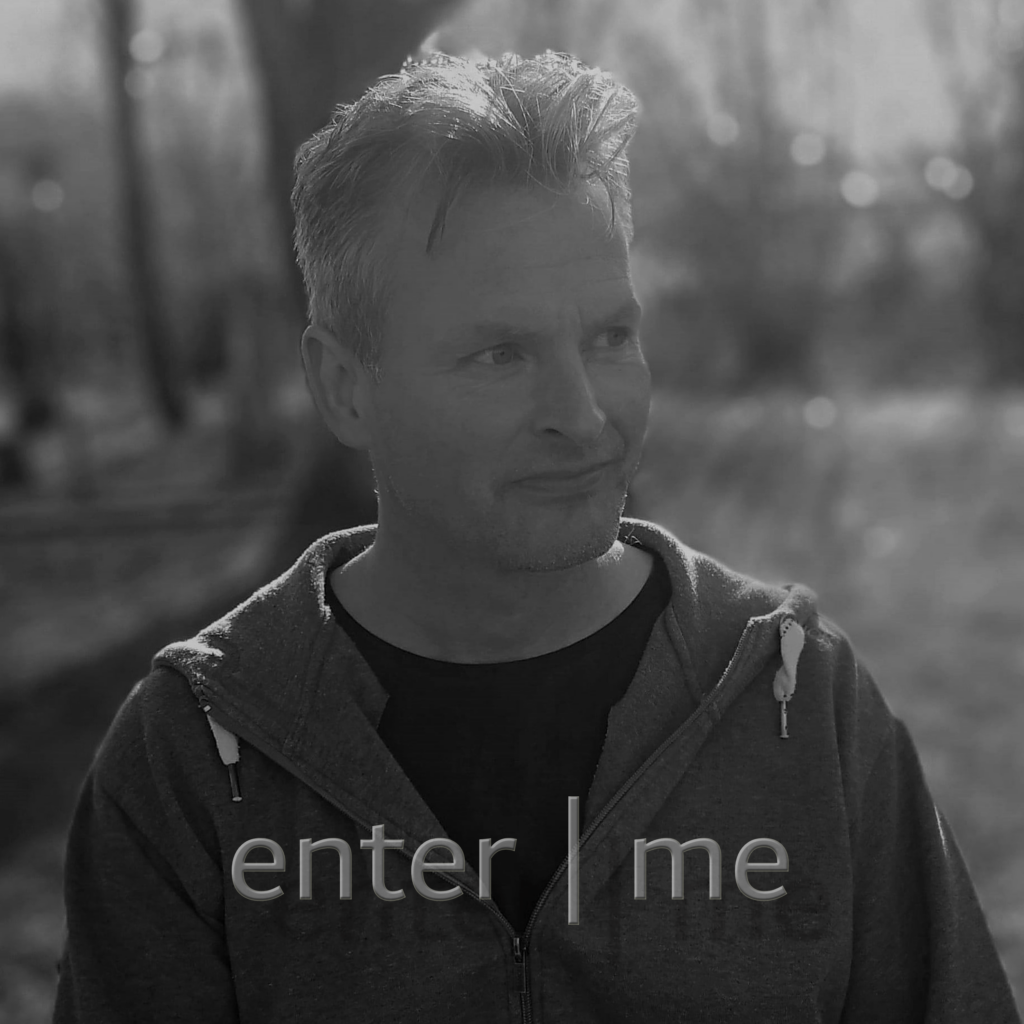 Since the mid 80's, when Claus Lindeskov Hansen – the man behind enter.me – bought his first synthesizer, the intention has been to produce music that is catchy, but also has a deeper layer. He was co-founder of what became Bornholm's first synth (pop) band.
Claus had to do his military service in the The Royal Guard, and thus the project was shelved before it could fully unfold and the instruments were put away for storage. Shortly afterwards, a Depeche Mode concert in Valby / Copenhagen in 1988, with Nitzer Ebb as support, became a big eye-opener. The new sound, the new style resonated in Claus.
A few years later a meeting with a colleague in the Armed Forces introduced Claus to the more German-influenced style within the synthpop genre. This gave Claus' musical inspiration new life. Claus' curiosity for different styles, such as EBM, industrial and ambient / trance was aroused. Although Claus now began to experiment with heavier, dancable EBM rhythms, he still had a great love for soft and soaring soundscapes, and during that period he released a self-produced ambient / new age album.
In 2005 Claus met Jan Brink, and they formed a new, fresh synthpop project – deZeption. Actually, it was initially just a hobby project, but it developed and in 2008 the band released the self-produced debut album "Human Eyes" – and deZeption became especially known for the catchy track "No Sense". The band played several concerts in Denmark, Norway and Germany. During that period, Claus gained more and more experience with mixing and producing on the computer, and after the band members in 2011 went their separate ways, Claus decided to minimize his studio setup to now record, mix and produce his music 100% via sequencer and VST plugins.
Claus' musical force is a good arrangement, and a catchy melody. The sometimes punchy drums and heavy bass lines in the music from enter.me can lead the mind to more danceable and harder genres. Claus has found inspiration in e.g. Front 242 and And One, as well as Nitzer Ebb, where energy is prominent. As a contrast – perhaps even as a paradox – the vocals, catchy melodies and good arrangement are more inspired by major synth (pop) pioneers as Depeche Mode, Human League, Ultravox, Tears for Fears and New Order.
The whole idea of ​​enter.me is, that the music comes to life via a sensitive, present and compassionate lead singer. It is about thoughts and reflections of life, adventures and experiences. Claus is especially inspired by New Order's frontman Bernard Sumner, who with his somewhat slender and delicate vocals brings the electronics to life. Lyric wise, Claus especially finds inspiration in the different people he has met on his way through a rich life. For Claus, everything is about relationships. The 14 years in the Armed Forces, with a deployment in Bosnia, and in his current job with rehabilitation, have provided a great deal of experience and ballast in life, which is expressed in the relevant and meaningful lyrics.
enter.me is about the symbiosis between electronics and man, light and darkness, human relations and consciousness. The lyrics are about human emotions, politics, the duality of life and about the contrasts and gray areas of the life we live.
Follow enter.me here:
Facebook page: https://www.facebook.com/enter.me.music
Instagram: https://www.instagram.com/enter.me.music/
Listen to enter.me here: