'I spread my wings, but I don't know how to land'

ETH, Egil Thomas Hansen, a guitarist and progressive rock frontman and vocalist with a (not so) hidden passion about synth pop! Or was it the other way around? The synth pop loving producer, keyboard player and vocalist with a passion for 70's epic Progbands?
No-one really knows for sure, not even ETH, but in one way or another, he turned out to be an artist in the Norwegian and international electronic music scene, and the rest is history (or so they say).
Starting his career in the Amiga demoscene and the Protracker, the path was laid for a natural continuation with sequencers and synthesizers. Heavily influenced by bands like Depeche Mode, New Order and The Art Of Noise, the idea of creating a synth pop band was born.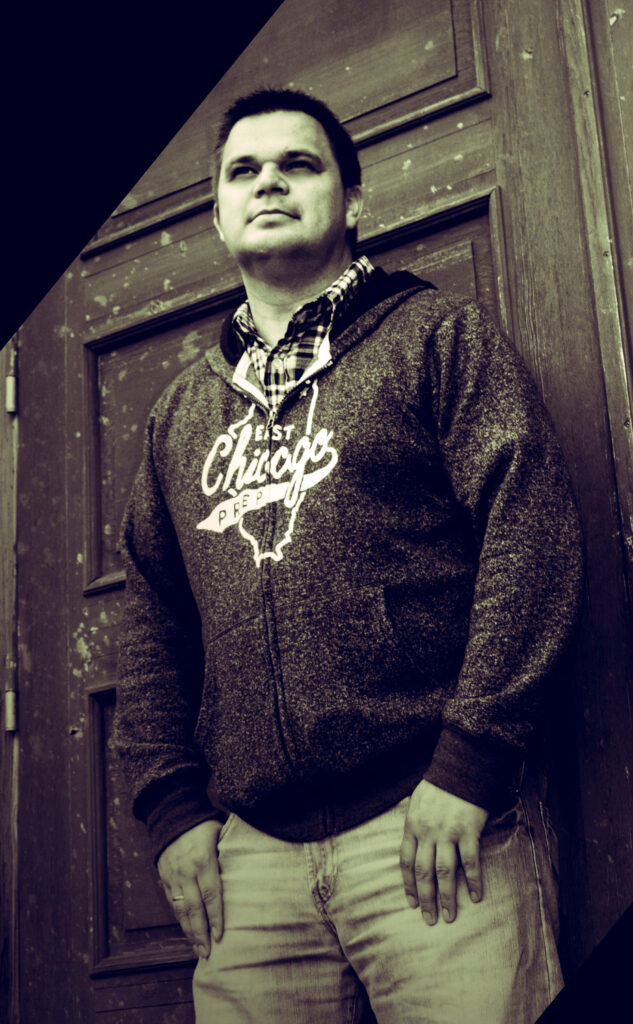 After almost two decades in the progressive rock scene, in bands like Texaco Stovner, Suspicious Minds and Fjelltaake, Thomas was one of two founders of the Norwegian synth band Supercraft in 2007. Even though both members of Supercraft had played in various other bands of different styles of music almost since childhood, it has always been the love of synth music, that has been closest to their hearts. So, when they had the opportunity to start building their home studio and start the band Supercraft, the choice of the synth music style, came natural. Time for a change for sure.
Thomas and Supercraft's other founding member, Geir Johansen, had the aim to make catchy and dance floor-friendly future pop music, with rhythmic beat and sing-along lyrics. The guitars, Marshall amps and Boss pedals was gently stored safe and sound, and the Roland JX-8P and Korg Polysix was reprogrammed from howling sync leads to biting sawtooth sounds.
Supercraft was signed to the German label Codeline Records after a very successful concert at the club K17 in Berlin. From 2009 to 2022, Supercraft released 3 albums, one EP and dozens of singles. Success was quite obvious, in the first 4 years they played more than 50 concerts and festivals in Norway, Sweden, Denmark and Germany.
In 2020, ETH released his first album 'Somewhere But Here', and now, as the calendar shows 2022, a new ETH album is as good as finished. Meanwhile, we will release ETH's new single 'What You Think You Know'.

Listen to ETH here:
Play it loud, and put in on repeat!
20 goto 10
Run

Connect with ETH here:
https://www.facebook.com/egilthomashansen