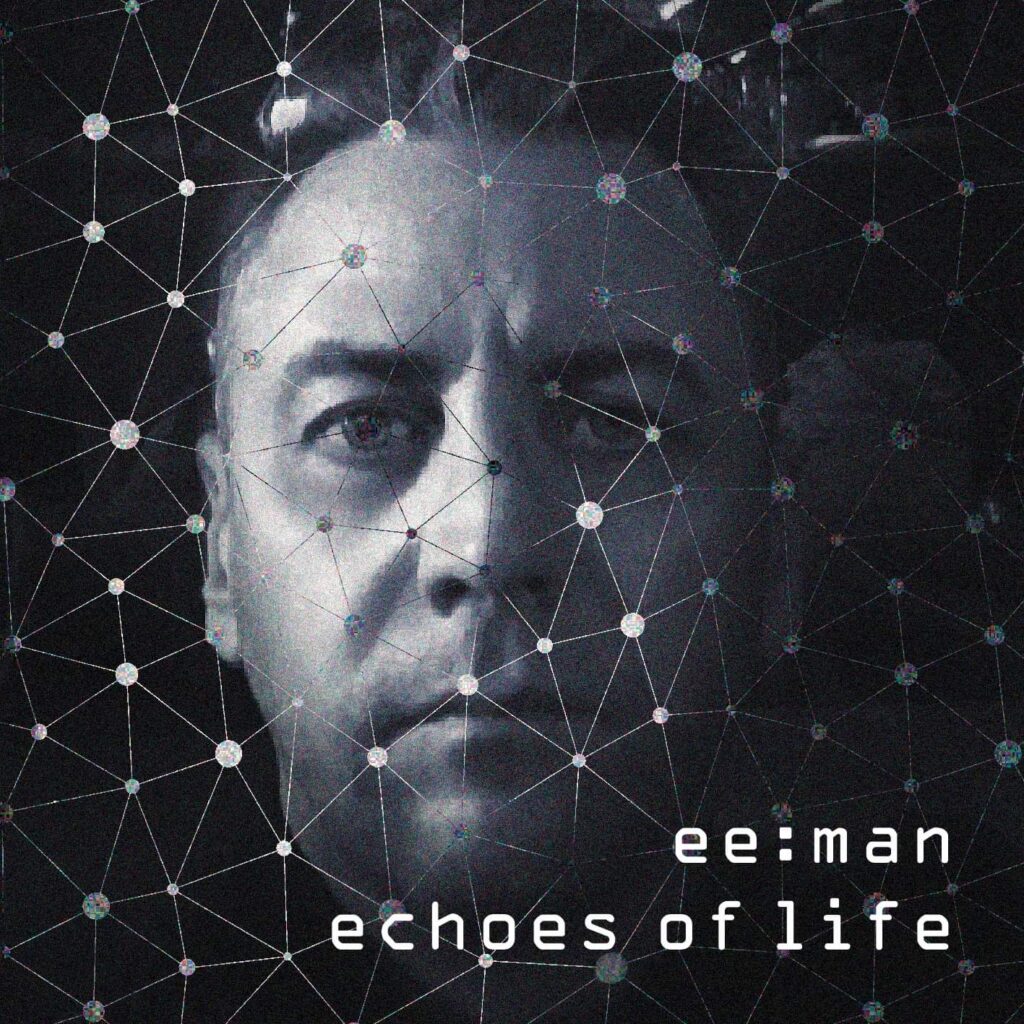 'Feeling somehow twisted between psyched and crazy insane scared, naked and yet relieved after having finished my forthcoming album 'Echoes of Life' – I worked my a… out and have had some serious cool, talented and fantastic people around me getting this album to be what it is today. I am as exited – the best ever feeling – as a child waiting for Christmas.'

When you enter the world of ee:man's album 'echoes of life' you will find it's a journey, that will take the listener into an unexpected trip to exciting soundscapes and voices. Constantly surprising and never reveal what will happen next.
From gloomy heavy and melancholy electronics music with very distinct industrial undertones with atmospheric ambiance from the underground decorated with popped chords. The musical universe, almost cinematic – knows no boundaries and perpetually underplayed. The universe of 'Echoes of Life' is intelligent, demanding and will get into your head, crawl under your skin. Unable to let go of the music and strong lyrics. That's what makes it brilliant.
'Echoes of life' is everything. Light. Dark. Deep. Reflecting the mind of ee:man himself.
Town And Towers Records, release ee:man's album 'Echoes of Life' today, June 10th. on all major digital music services.
If you want to buy a CD version of the album you can get this through our friends at ScentAir Records in Russia here:
http://www.scent-air.com/releases/sa156

You can purchase ee:man's album on CD in these stores :